How do I create a dialup connection under Windows XP?
1.) To begin the Internet Setup Assistant, press the Start button, and then go to the Control Panel.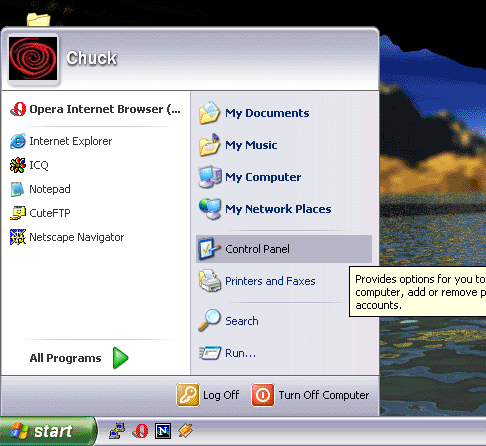 2.) Next, from the Control-Panel, locate and double-click Network Connections.
(Note that the Control Panel is being viewed in "Classic" mode)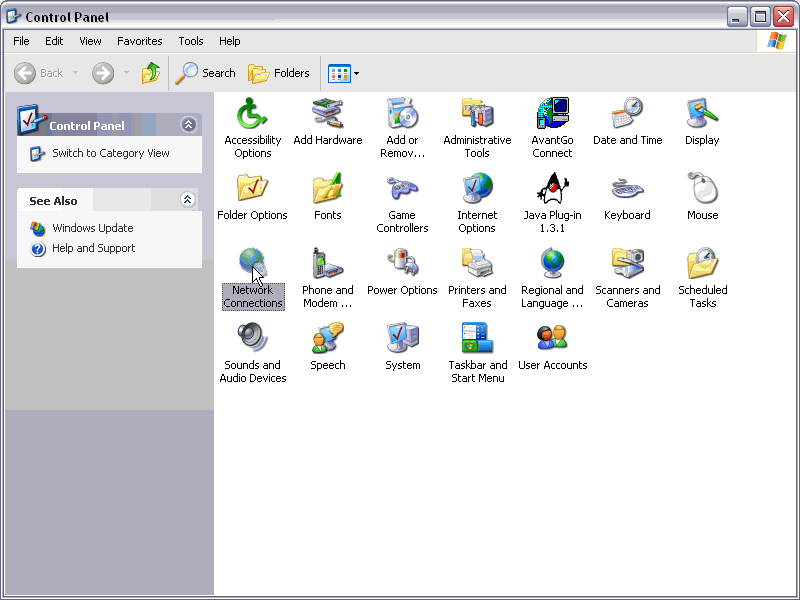 3.) Click on Create a new connection located in the upper-left of the window and the New Connection Wizard will start. Click Next.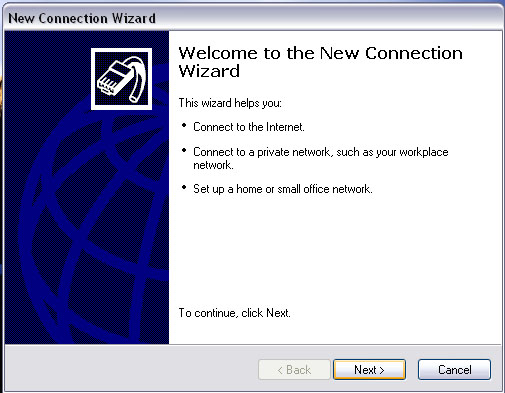 4.) Choose "Connect to the Internet" and click Next.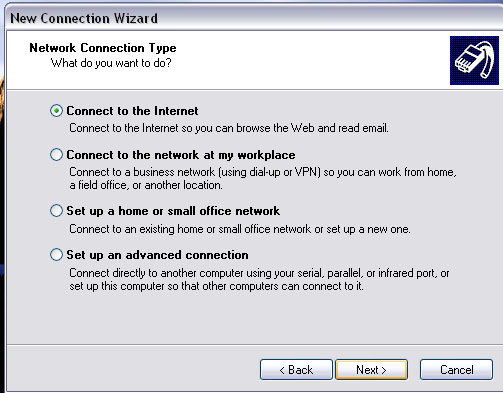 5.) Getting ready
Choose "Setup my connection manually".
Then click Next.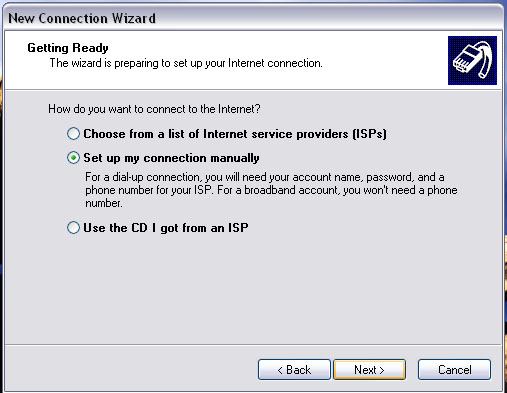 6.) Internet Connection
Choose "Connect using a dial-up modem".
Then click Next.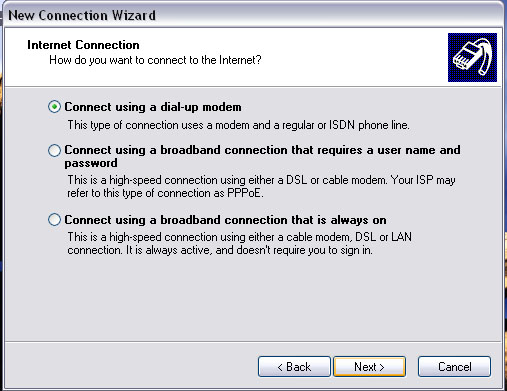 7.) Connection Name.
Type IgLou in the box and click Next.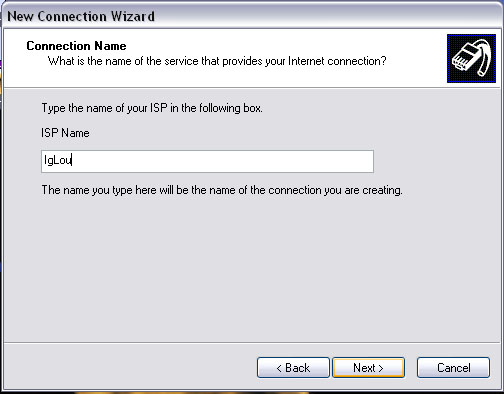 8.) Phone number to dial.
Enter the local IgLou access number, then click Next.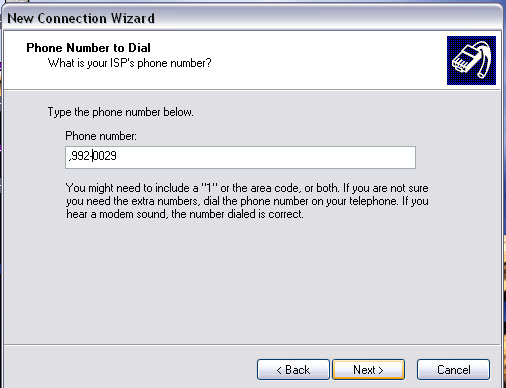 9.) Username and password.
Enter the users Username and Password.
Then make sure that only "Turn on internet firewall for this connection" is UNCHECKED.
Then click Next.


10.) Finished.

Click Finished.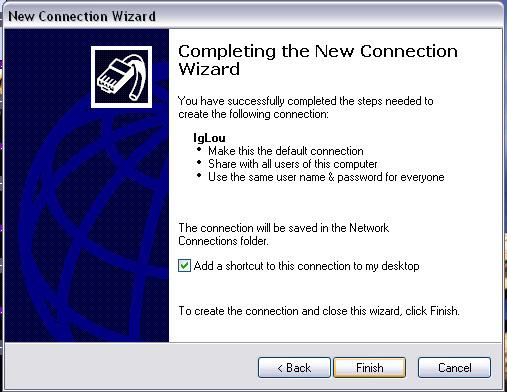 11.) Initial Connect To screen
This should open as soon as you complete the Internet Connection Assistant.
At the bottom of the window, click Properties.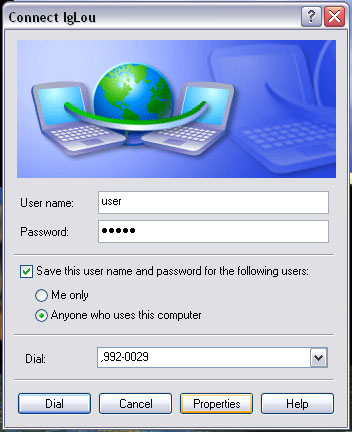 12.) IgLou Properties - General
Under the General tab, the modem should be the first thing listed.
Click the Configure button.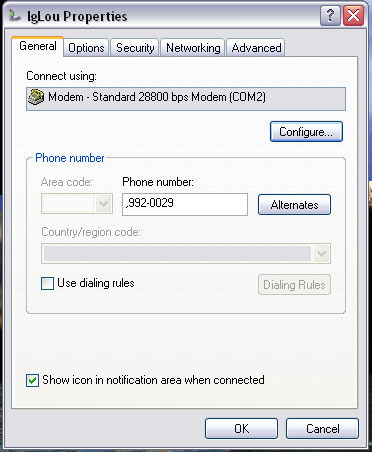 13.) Modem Properties - General
Click on the Modem tab.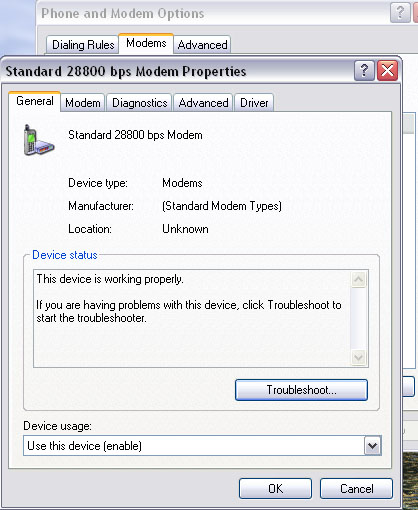 14.) Modem Properties - Modem tab
Make sure that the modem maximum speed is set correctly for the hardware installed.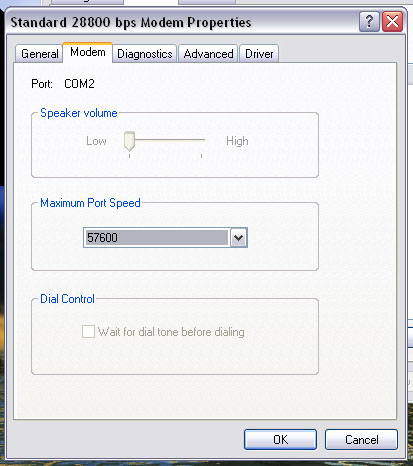 15.) Modem Properties - Diagnostic tab
Go to this tab to insure that your modem is visible, and working correctly. To begin the Modem Diagnostics, at the bottom click, Query Modem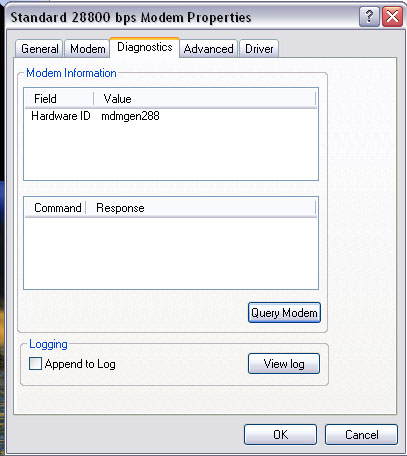 Click on the Options Tab.

16.) Modem Properties - Options Tab
 


17.) IgLou Properties - Security Tab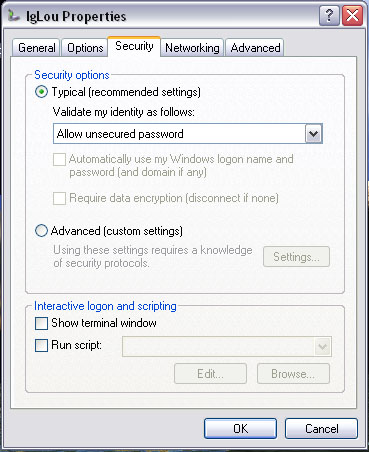 18.) IgLou Properties - Networking
Make sure that at least "QoS Packet Scheduler" and "TCP/IP" are checked.

Click the Properties Button at the bottom. 

19.) TCP/IP Properties - General Tab
Make sure settings match.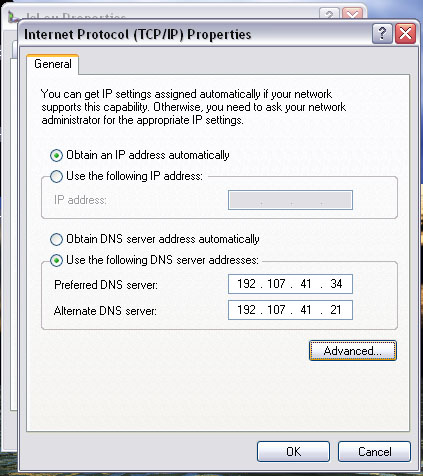 Click Advanced.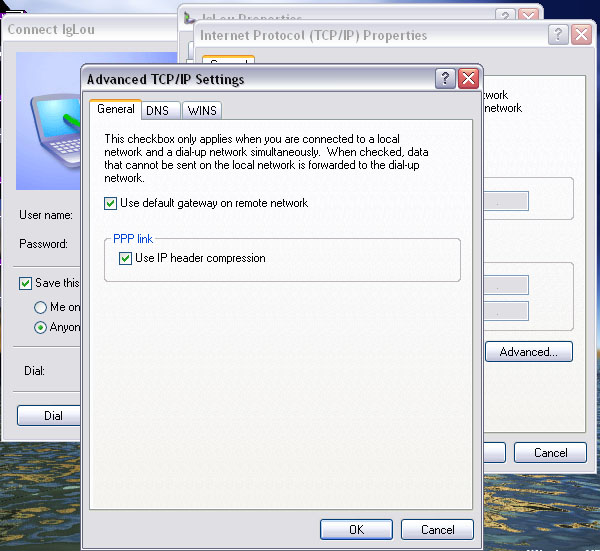 Close the "Advanced TCP/IP Settings" window. Then close the "Internet Protocol Settings" window. 


20.) Time to test the connection.
Click the Start button and directly beneath (south) of the Control Panel selection, there should be an "Connect To" tab... IgLou (hopefully) will be your only choice.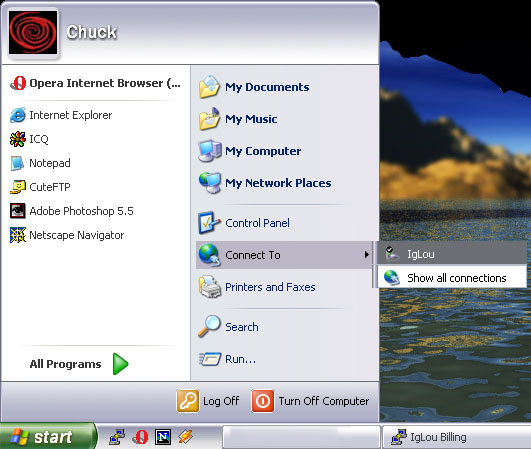 21.) Connect To:
The Connect To screen should appear.
Click "Dial".